Since 1999, a tall boy has been taking us through the city and bumpy roads alike to places we dream about! Two generations of WagonR touched our lives.
It has just won our heart offering space, comfort and economy. The results were stunning! 22 lakhs WagonRs in Indian roads, so far!!!
What now?! Nothing but the most awaited 3rd generation New Big WagonR hitting our roads!!!
Japan, love!
WagonR was one of the most sold vehicles since 1993, in Japan. They crossed 22 lakhs mark 10 years ago! It is estimated that there are around 80lakhs WagonRs in Japan itself!
Tallboy Design:
The secret of success of WagonR is the Tallboy design. Its height and small bonnet makes it compact and spacious as a van as well.
For India:
New gen WagonR is not just merely a Japanese car. It's an international car with adequate modifications according to Indian usage with 1.2 L Powerful Engineand HEARTECTplatform.
Got Bigger:
It is longer, taller and wider than the old model. 125 mm extra width 56 mm extra length and 35mm wheelbase have contributed more space inside. It is visible even at first look! Beautiful duel split headlamps, attractive fog lamps, new grills, muscular side body lines and wheel arches make WagonR astounding!
More Space:
Most attractive feature is that no car in this segment can offer such spacious headroom and legrooms as WagonR does.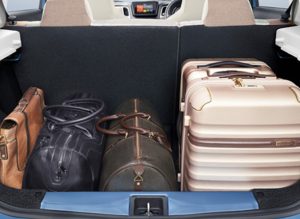 Beauty of beige and black, dynamically crafted interiors with smart paly studio, big speedometer and multi information display in meter console, sporty 3 spoke steering wheel etc provide an elegant look for the new big wagon R . Wider seats at the rear row provide better shoulder room which makes it spacious enough for 3 persons to comfortably travel.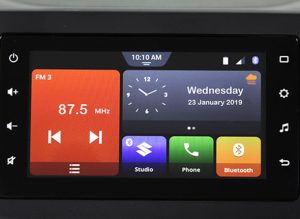 Two engines:
Two petrol engines, 1 litre engine 50 kw and 1.2 litre engine 61kw. Both engines available in auto gear shift gearboxes. 1.2 litre engine and 1litre engines offer 21.5kms and 22.5kms fuel efficiency respectively.
Drive at its best:
WagonR offers best in class driving experience in city traffic and highways as well. New seating positions have enhanced visibility of driver. Best stabilityis guaranteed even at high speeds. Best quality brakes, ABS, EBD and airbags for safety and also equipped with front seatbelt reminder and speed alert system.
Price: Rs. 4.28lakhs onwards