Why Maruti Suzuki Subscribe?
Now the number of cars has increased and the road have became more congested . Accidents have become almost inevitable these days no matter how small . It has become difficult to find a vehicle without a scratch these days . We restore your Maruti Suzuki vehicle with our Body and Paint repair services to the original manufacturer specifications.
Contact our team for arranging a replacement, scheduling a pickup and Completing the claim formalities
Maruti Suzuki Subscribe Platform
Get a car, without actually buying one. With our affordable car subscription plans, pay an all-inclusive monthly fee and upgrade or return the car once the tenure is completed.
Download Brochure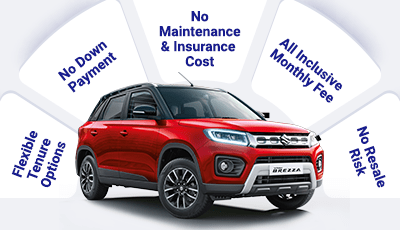 Benefits of Subscribing
Enjoy hassle-free paperwork and flexible tenure & kilometre usage options. No down payments or loan necessary; just pay a single all-inclusive fee to bring home your favourite car.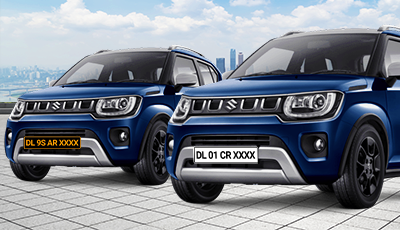 White Plate Vs Black Plate Subscription
Choose between White and Black Plate Subscriptions to get the car registered in your name or the subscription partner's name. Get flexible tenure and Kilometre options.