Experience CELERIO
The excitement of the city is endless... The next thrill could be just a turn away! And with its 3D Organic Sculpted Design, its peppy Next Gen K-series engine, and other dynamic features, the All-New Celerio is ready to be your perfect partner in style through it all!
FOR STYLE THAT NEVER STOPS
The All-New Celerio features a 3D Organic Sculpted Design that is refreshing to the senses. Be it the Radiant Front Grille with Sharp Chrome Accents, Droplet-Styled Taillamps or the 15-inch Black Alloy Wheels, the Celerio seems renewed from every angle. The Energetic and Spacious Cabin with a Contemporary Dashboard design livens up the drives.
Exterior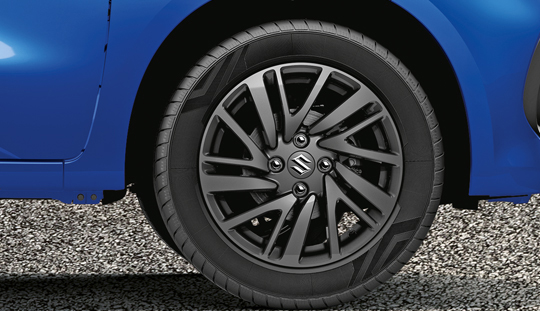 Urbane Black 15″ (38.02cm) Alloy Wheels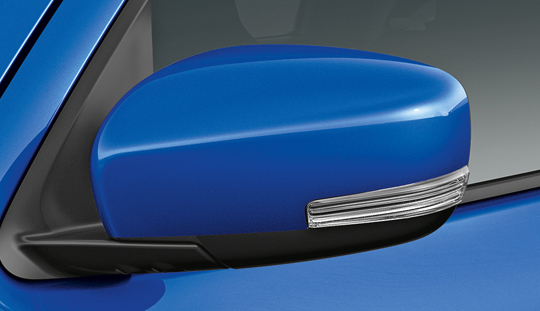 Electrically-Foldable ORVMs with Turn Indicators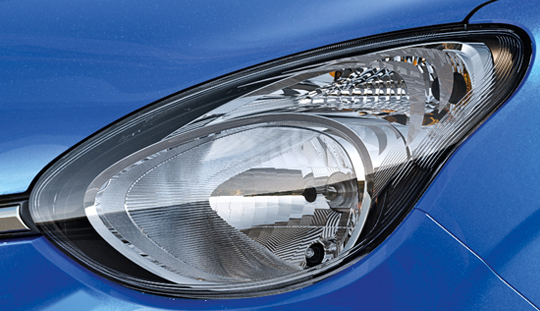 Animated Sweeping Headlamps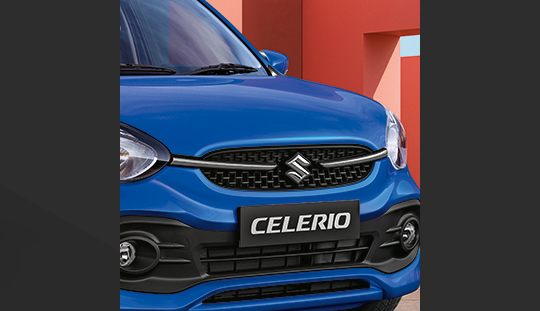 Radiant Grille With Sharp Chrome Assets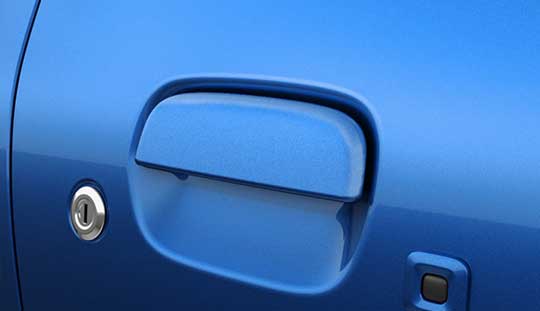 Door Request Switch With Smart Key
Interior
Step inside the new Celerio, and you step into a sleek world filled with the best of technology and comfort. Featuring a new age Smartplay Infotainment system and an Engine Push Start-stop button, these modern and trendy interiors are designed to complement your personality and your life.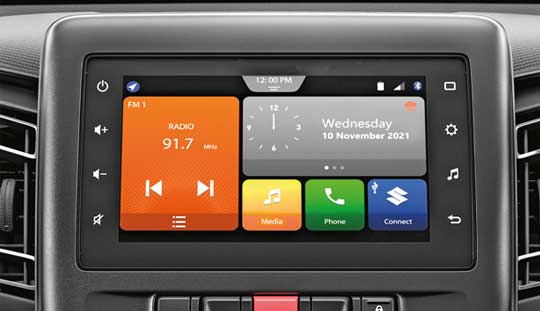 17.78cm Smartplay Studio with Smartphone Navigation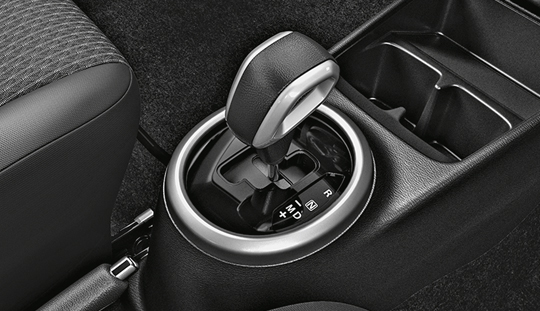 AGS Technology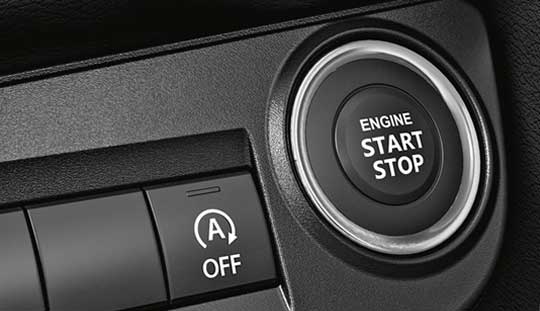 Engine Push Start-Stop Button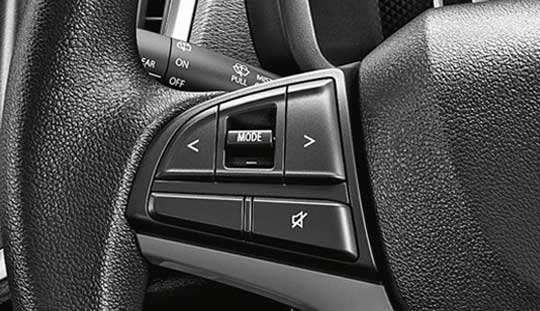 Steering-Mounted Audio Controls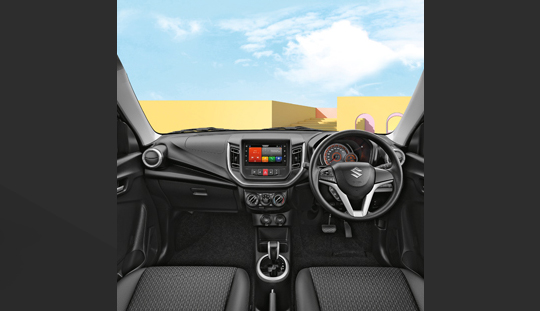 Contemporary Dashboard
SPIRITED AND ENERGISED
The Next Gen K10C Engine is the perfect reflection of your spirit, providing a lively and invigorated drive while ensuring India's best fuel-efficiency so you can drive your style wherever you go!
Petrol (LXi MT, VXi MT, ZXi MT) : 25.24

km/l*

Petrol (ZXi+ MT) : 25.97

km/l*

Petrol (VXi AGS) : 26.68

km/l*

Petrol (AGS) : 26.00

km/l*
*As certified by Test Agency Under Rule 115 (G) of CMVR 1989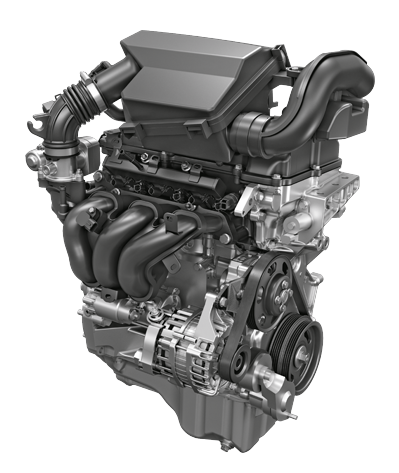 test2

UNCOMPROMISED SAFETY
12+ safety features in the All-New Celerio ensure that nothing comes in the way of your safety or your style. The Heartect platform adds to the safety of the Celerio by providing a smooth structure for the effective absorption and dispersion of impact force.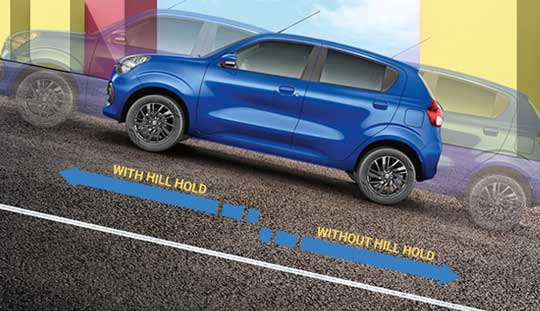 First-In-Segment Hill Hold Assist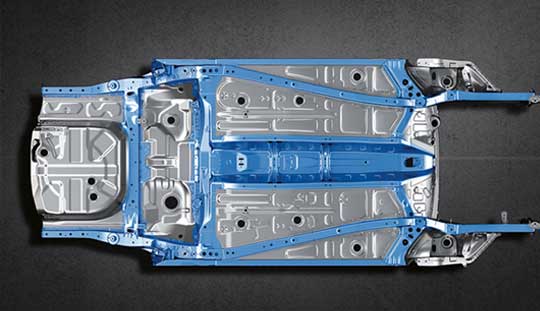 Heartect Platform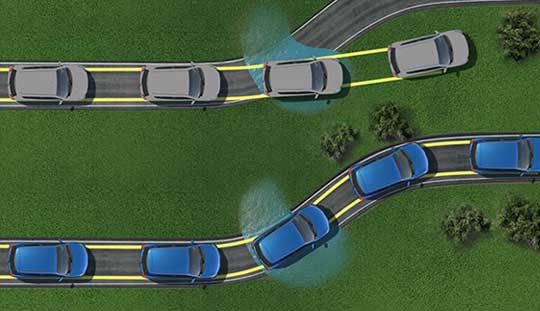 ABS with EBD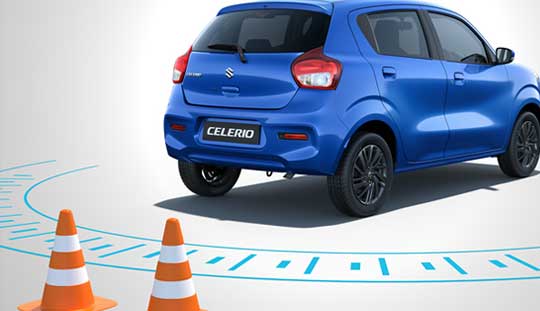 Reverse Parking Sensors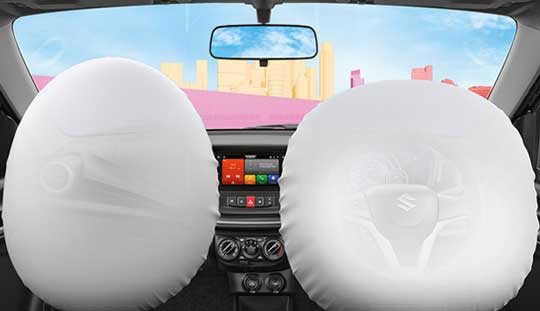 Dual Airbags
Specifications
| | | | | | | | |
| --- | --- | --- | --- | --- | --- | --- | --- |
| | LXI MT | VXI MT | ZXi+ AGS | ZXi MT | ZXi+ MT | VXi AGS | ZXi AGS |
| Front | Disc | Disc | Disc | Disc | Disc | Disc | Disc |
| Rear | Drum | Drum | Drum | Drum | Drum | Drum | Drum |
| | | | | | | | |
| --- | --- | --- | --- | --- | --- | --- | --- |
| | LXI MT | VXI MT | ZXi+ AGS | ZXi MT | ZXi+ MT | VXi AGS | ZXi AGS |
| Fuel tank Capacity | 32 L | 32 L | 32 L | 32 L | 32 L | 32 L | 32 L |
| Luggage Capacity | 313*** | 313*** | 313*** | 313*** | 313*** | 313*** | 313*** |
| Seating Capacity | 5 | 5 | 5 | 5 | 5 | 5 | 5 |
| | | | | | | | |
| --- | --- | --- | --- | --- | --- | --- | --- |
| | LXI MT | VXI MT | ZXi+ AGS | ZXi MT | ZXi+ MT | VXi AGS | ZXi AGS |
| Height | 1555 | 1555 | 1555 | 1555 | 1555 | 1555 | 1555 |
| Length | 3695 | 3695 | 3695 | 3695 | 3695 | 3695 | 3695 |
| Track, Front | 1420 | 1420 | -- | -- | -- | -- | -- |
| Track, Rear | 1410 | 1410 | -- | -- | -- | -- | -- |
| Wheelbase | 2435 | 2435 | 2435 | 2435 | 2435 | 2435 | 2435 |
| Width | 1655 | 1655 | 1655 | 1655 | 1655 | 1655 | 1655 |
| | | | | | | | |
| --- | --- | --- | --- | --- | --- | --- | --- |
| | LXI MT | VXI MT | ZXi+ AGS | ZXi MT | ZXi+ MT | VXi AGS | ZXi AGS |
| Capacity | 998 cc | 998 cc | 998 cc | 998 cc | 998 cc | 998 cc | 998 cc |
| Emission Type | BS6 | BS6 | BS6 | BS6 | BS6 | BS6 | BS6 |
| Engine Type | Aluminium | Aluminium | Aluminium | Aluminium | Aluminium | Aluminium | Aluminium |
| Fuel Type | Petrol | Petrol | Petrol | Petrol | Petrol | Petrol | Petrol |
| Maximum Power | 49@5500 | 49@5500 | 49@5500 | 49@5500 | 49@5500 | 49@5500 | 49@5500 |
| Maximum Torque | 89@3500 | 89@3500 | 89@3500 | 89@3500 | 89@3500 | 89@3500 | 89@3500 |
| No. of valves | 4 | 4 | 4 | 4 | 4 | 4 | 4 |
| Number of cylinders | 3 | 3 | 3 | 3 | 3 | 3 | 3 |
| Transmission Type | Electric type 5MT/ Auto Gear Shift | Electric type 5MT/ Auto Gear Shift | Electric type 5MT/ Auto Gear Shift | Electric type 5MT/ Auto Gear Shift | Electric type 5MT/ Auto Gear Shift | Electric type 5MT/ Auto Gear Shift | Electric type 5MT/ Auto Gear Shift |
| Tread engine type | Front: 1430(R14),1440(R15) | Rear: 1440(R14),1450(R15) K1OC | Front: 1430(R14),1440(R15) | Rear: 1440(R14),1450(R15) K1OC | Front: 1430(R14),1440(R15) | Rear: 1440(R14),1450(R15) K1OC | Front: 1430(R14),1440(R15) | Rear: 1440(R14),1450(R15) K1OC | Front: 1430(R14),1440(R15) | Rear: 1440(R14),1450(R15) K1OC | Front: 1430(R14),1440(R15) | Rear: 1440(R14),1450(R15) K1OC | Front: 1430(R14),1440(R15) | Rear: 1440(R14),1450(R15) K1OC |
| | | | | | | | |
| --- | --- | --- | --- | --- | --- | --- | --- |
| | LXI MT | VXI MT | ZXi+ AGS | ZXi MT | ZXi+ MT | VXi AGS | ZXi AGS |
| Fuel Type | Petrol | Petrol | Petrol | Petrol | Petrol | Petrol | Petrol |
| | | | | | | | |
| --- | --- | --- | --- | --- | --- | --- | --- |
| | LXI MT | VXI MT | ZXi+ AGS | ZXi MT | ZXi+ MT | VXi AGS | ZXi AGS |
| Power Steering Type | Electric Power Steering | Electric Power Steering | Electric Power Steering | Electric Power Steering | Electric Power Steering | Electric Power Steering | Electric Power Steering |
| | | | | | | | |
| --- | --- | --- | --- | --- | --- | --- | --- |
| | LXI MT | VXI MT | ZXi+ AGS | ZXi MT | ZXi+ MT | VXi AGS | ZXi AGS |
| Front | Mac Pherson Strut with Coil Spring | Mac Pherson Strut with Coil Spring | Mac Pherson Strut with Coil Spring | Mac Pherson Strut with Coil Spring | Mac Pherson Strut with Coil Spring | Mac Pherson Strut with Coil Spring | Mac Pherson Strut with Coil Spring |
| Rear | Torsion Beam with Coil Spring | Torsion Beam with Coil Spring | Torsion Beam with Coil Spring | Torsion Beam with Coil Spring | Torsion Beam with Coil Spring | Torsion Beam with Coil Spring | Torsion Beam with Coil Spring |
| | | | | | | | |
| --- | --- | --- | --- | --- | --- | --- | --- |
| | LXI MT | VXI MT | ZXi+ AGS | ZXi MT | ZXi+ MT | VXi AGS | ZXi AGS |
| Tyre Size | ZXi+ -175/60 R 15, LXi,VXi,ZXi - 165/70 R 14 | ZXi+ -175/60 R 15, LXi,VXi,ZXi - 165/70 R 14 | ZXi+ -175/60 R 15, LXi,VXi,ZXi - 165/70 R 14 | ZXi+ -175/60 R 15, LXi,VXi,ZXi - 165/70 R 14 | ZXi+ -175/60 R 15, LXi,VXi,ZXi - 165/70 R 14 | ZXi+ -175/60 R 15, LXi,VXi,ZXi - 165/70 R 14 | ZXi+ -175/60 R 15, LXi,VXi,ZXi - 165/70 R 14 |
| | | | | | | | |
| --- | --- | --- | --- | --- | --- | --- | --- |
| | LXI MT | VXI MT | ZXi+ AGS | ZXi MT | ZXi+ MT | VXi AGS | ZXi AGS |
| Gross vehicle weight | 1260 | 1260 | 1260 | 1260 | 1260 | 1260 | 1260 |
Features
| | | | | | | | |
| --- | --- | --- | --- | --- | --- | --- | --- |
| | LXI MT | VXI MT | ZXi+ AGS | ZXi MT | ZXi+ MT | VXi AGS | ZXi AGS |
| Remote Keyless Entry | -- | -- | | | | -- | |
| Roof Antenna | -- | -- | -- | -- | -- | -- | -- |
| | | | | | | | |
| --- | --- | --- | --- | --- | --- | --- | --- |
| | LXI MT | VXI MT | ZXi+ AGS | ZXi MT | ZXi+ MT | VXi AGS | ZXi AGS |
| Accessory Socket | | | | | | | |
| Dial-Type Climate Control | Black | Silver Painted | Silver Painted | Silver Painted | Silver Painted | Silver Painted | Silver Painted |
| Distance to Empty | | | | | | | |
| Headlamp Warning | | | | | | | |
| Illumination Colour (Amber) | | | | | | | |
| Key off / Headlam on Reminder | | | | | | | |
| Urethane Steering (Wheel) | | | | | | | |
| | | | | | | | |
| --- | --- | --- | --- | --- | --- | --- | --- |
| | LXI MT | VXI MT | ZXi+ AGS | ZXi MT | ZXi+ MT | VXi AGS | ZXi AGS |
| Air Conditioner Manual | | | | | | | |
| Central Door Lock 5 Doors | -- | | | | | | |
| Dust and Pollen Filter | | | | | | | |
| Electric Windows Power Windows (Front+Rear) | -- | Fr/Rr | Fr/Rr | Fr/Rr | Fr/Rr | Fr/Rr | Fr/Rr |
| Electrically-Foldable ORVM | -- | -- | | -- | | -- | -- |
| Engine Push Start/Stop with smart key | -- | -- | | -- | | -- | -- |
| Gear Position Indicator | -- | -- | | -- | -- | | |
| Gear Shift Indicator | | | -- | | | -- | -- |
| No. of Speakers | -- | -- | | | | -- | |
| Outside Mirrors Type | Flap Type | Electrically Adjustable | Electrically Adjustable | Electrically Adjustable | Electrically Adjustable | Electrically Adjustable | Electrically Adjustable |
| Power Steering | | | | | | | |
| Power Windows - Auto Down (Driver Side) | -- | | | | | | |
| Smart Play Dock - USB, FM, AUX, BT | -- | -- | -- | | -- | -- | |
| Smartplay Studio System with Smartphone Navigation and Voice Command (Android Auto and Apple CarPlay enabled) | -- | -- | | -- | | -- | -- |
| Steering-Mounted Audio Controls | -- | -- | | | | -- | |
| Steering-Mounted Voice Control | -- | -- | | -- | | -- | -- |
| Tilt Steering | -- | -- | | | | -- | |
| | | | | | | | |
| --- | --- | --- | --- | --- | --- | --- | --- |
| | LXI MT | VXI MT | ZXi+ AGS | ZXi MT | ZXi+ MT | VXi AGS | ZXi AGS |
| 15" 38.02cm Allo Wheels | -- | -- | | -- | | -- | -- |
| B Pillar Black Out Tape | -- | -- | | -- | | -- | -- |
| Body Coloured Bumper | | | | | | | |
| Body Coloured Door Handles | -- | | | | | | |
| Body Coloured ORVM | -- | | | | | | |
| Chrome Front Grille | | | | | | | |
| Front Fog Lamp | -- | -- | | -- | | -- | -- |
| Full Wheel Covers | -- | | -- | | -- | | |
| Side Turn Indicators on ORVMs | -- | -- | | | | -- | |
| | | | | | | | |
| --- | --- | --- | --- | --- | --- | --- | --- |
| | LXI MT | VXI MT | ZXi+ AGS | ZXi MT | ZXi+ MT | VXi AGS | ZXi AGS |
| Bottle Holder | 6 | 6 | 6 | 6 | 6 | 6 | 6 |
| Co-Dr Vanity Mirror in Sun Visor | -- | | | | | | |
| Day Night IRVM | -- | | | | | | |
| Door ajar warning lamp | | | | | | | |
| Dr. Side Sunvisor with ticket holder | | | | | | | |
| Driver Seat Height Adjuster | -- | -- | | -- | | -- | -- |
| Front and Rear Headrest | Integrated | Integrated | Integrated | Integrated | Integrated | Integrated | Integrated |
| Low Fuel Warning Light | | | | | | | |
| Rear Parcel Shelf | -- | -- | | -- | -- | -- | -- |
| Tachometer | -- | -- | | | | | |
| | | | | | | | |
| --- | --- | --- | --- | --- | --- | --- | --- |
| | LXI MT | VXI MT | ZXi+ AGS | ZXi MT | ZXi+ MT | VXi AGS | ZXi AGS |
| Engine Idle Start Stop | | | | | | | |
| | | | | | | | |
| --- | --- | --- | --- | --- | --- | --- | --- |
| | LXI MT | VXI MT | ZXi+ AGS | ZXi MT | ZXi+ MT | VXi AGS | ZXi AGS |
| ABS with EBD | | | | | | | |
| Anti-Theft Security System | -- | -- | | | | -- | |
| Child Lock | 10 | 10 | 10 | 10 | 10 | 10 | 10 |
| Child-proof Rear Door Locks | | | | | | | |
| Driver Airbag | | | | | | | |
| Engine Immobilizer | | | | | | | |
| Front Seat Belts with Pre-Tensioner and Force Limiter | | | | | | | |
| Front Ventilated Disc | | | | | | | |
| Fuel Consumption | | | | | | | |
| Headlight Leveling | | | | | | | |
| High Speed Alert System* | | | | | | | |
| Hill Hold Assist | | | | | | | |
| Impact-Sensing Auto Door Unlock | -- | | | | | | |
| Passenger Airbags | | | | | | | |
| Pedestrian Protection | | | | | | | |
| Rear Defogger | -- | -- | | | | -- | |
| Rear Window Wiper & Washer | -- | -- | | | | -- | |
| Reverse Parking Assist Sensors | | | | | | | |
| Seat Belt Reminder & Buzzer (Driver & Co-Driver Side) | | | | | | | |
| Speed-Sensitive Auto Door Lock | -- | | | | | | |
| | | | | | | | |
| --- | --- | --- | --- | --- | --- | --- | --- |
| | LXI MT | VXI MT | ZXi+ AGS | ZXi MT | ZXi+ MT | VXi AGS | ZXi AGS |
| Front Seat Back Pockets (Passenger Side) | | | | | | | |
| Rear Seat | | | | | | | |