Carrying on the strong momentum seen this year, UV sales in the country grew for yet another month in September. Driving growth for the overall passenger vehicle industry, the segment notched up near-38% YoY growth in sales, largely driven by the consumer shift in demand from regular hatchbacks and sedans to feature-laden compact SUVs.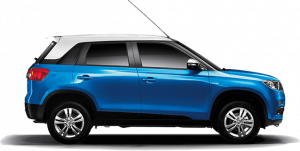 Total UV sales reported in September 2016 were 66,851 units against 48,467 units sold in the same period last year. For a third consecutive month, Maruti Suzuki India's Vitara Brezza dominated the sales charts and with 9,375 units in September it was the country's most sold UV.
Maruti's first crack at the sub-four-metre segment has proved to be among its most successful launches in the recent past, with hordes of customers queuing up at Maruti dealerships and waiting periods of even up to nine months for certain variants of the Brezza.The manufacturer has also ramped up production of the Brezza to reduce the long waiting periods.
The Maruti Ertiga is at fourth spot on the list with 6,438 units. The carmaker has crafted its own niche in the MPV segment with the Ertiga and has managed to crack the segment with robust demand from both private and fleet owners alike. With multiple choices and variants of the Ertiga on offer, the Maruti has made it really difficult for other entrants to challenge its position in the tough-to-crack segment.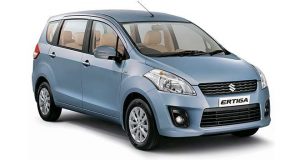 The Ertiga is also closing on the 300,000 sales milestone in India and with demand unlikely to slow down given the upcoming festive season, it is likely to achieve the landmark in 2016 itself.
According to leading automobile magazine's analysis, Maruti Suzuki India boasts a market share of 24.62%.