Tired of your mundane looking car? Maruti Suzuki, India's largest car manufacturer has launched a unique customisation feature – iCreate. Looking to cash in on the trend of personalisation, the company wants potential buyers to have an experience of the customisation of their vehicle.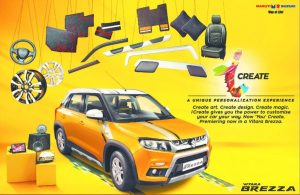 Maruti Suzuki has launched a new feature for the new Vitara Brezza that will let the buyer customise their car before taking the delivery.
You can walk into the dealership and while booking the vehicle, order how you want the vehicle to look like.
This could include exterior colour, body graphics, alloy wheel design, seat cover and pattern, interior styling kits, infotainment system options which include TV sets for the rear passengers.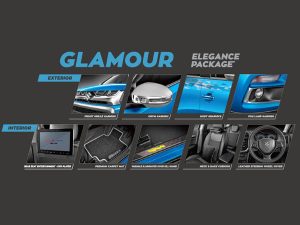 Though buyers have a wide range of accessories to chose from while buying a new Maruti car, 500 generic accessories according to the company, this new feature will let the buyer add more character to their ride with the help of 90 unique accessories that can be combined in various ways to liven-up your ride.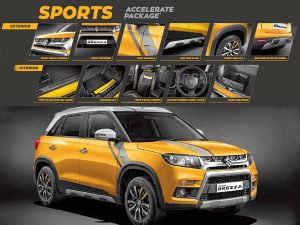 The new feature has debuted with Maruti Suzuki's compact SUV Vitara Brezza, where customers can modify according to their taste while booking the vehicle. The iCreate feature is an experience of how your vehicle would look beforehand.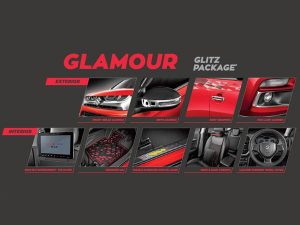 For now, Maruti Suzuki will be limiting this new feature to the Vitara Brezza models only but has promised to release it to other cars if the response is good. The company claims that an average customer spends Rs 10,500 over the final cost of the car, but when it comes to Vitara Brezza buyers this figure swells up to an approximate cost of Rs 24,000.
In a report by Financial Express, RS Kalsi, executive director, marketing & sales, Maruti Suzuki India said, "iCreate is not just about accessories, it is a platform that enables one to create a car reflecting her personality. The goal is to be a choicest destination for young first-time buyers and customers upgrading from entry-level hatchback cars. The average Vitara Brezza customer is adventurous, sporty and glamorous, who is ready to experiment. That's the reason the iCreate is first being launched with the Vitara Brezza. We are sure there is a scope to bring other Maruti vehicles under the ambit of iCreate over time."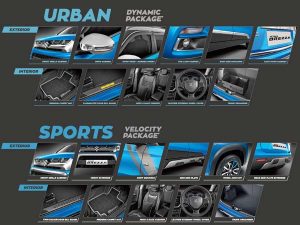 Despite no petrol engine variants , the company has sold over 50,000 units since its launch seven months back. The demand has led to a waiting period of almost six months in a few Indian cities.